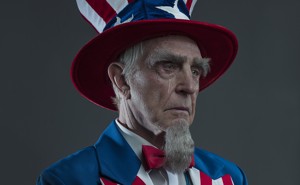 That's the title of an insightful article by Jonathan Rauch in the July/August 2016 issue of The Atlantic.
Mr. Rauch contends that a leading cause of the dysfunction of American politics and government is the well-intended reforms that dismantled much of the informal machinery that enabled the system to work. 
Some choice quotes:
What we are seeing is not a temporary spasm of chaos but a chaos syndrome [, which is] is a chronic decline in the political system's capacity for self-organization.
Our intricate, informal system of political intermediation, which took many decades to build, did not commit suicide or die of old age; we reformed it to death.
Parties, machines, and hacks may not have been pretty, but they did their job—so well that the country forgot why it needed them.
[The founders] were visionaries, …, but they could not foresee everything, and they made a serious omission. Unlike the British parliamentary system, the Constitution makes no provision for holding politicians accountable to one another…. By and large, American politicians are independent operators, and they became even more independent when later reforms, in the 19th and early 20th centuries, neutered the Electoral College and established direct election to the Senate.
Beginning early in the 20th century, and continuing right up to the present, reformers and the public turned against every aspect of insider politics: professional politicians, closed-door negotiations, personal favors, party bosses, financial ties, all of it…. It was easy, in those days, to see that there was dirty water in the tub. What was not so evident was the reason the water was dirty, which was the baby. So we started reforming.
Party-dominated nominating processes, soft money, congressional seniority, closed-door negotiations, pork-barrel spending—put each practice under a microscope in isolation, and it seems an unsavory way of doing political business. But sweep them all away, and one finds that business is not getting done at all.
Neurotic hatred of the political class is the country's last universally acceptable form of bigotry.
When [House Speaker John] Boehner was asked by Jay Leno why he had permitted what the speaker himself called a "very predictable disaster," he replied, rather poignantly: "When I looked up, I saw my colleagues going this way. You learn that a leader without followers is simply a man taking a walk."
Boehner was right. Washington doesn't have a crisis of leadership; it has a crisis of followership.
You haven't heard anyone say this, but it's time someone did: Our most pressing political problem today is that the country abandoned the establishment, not the other way around.